From the Tube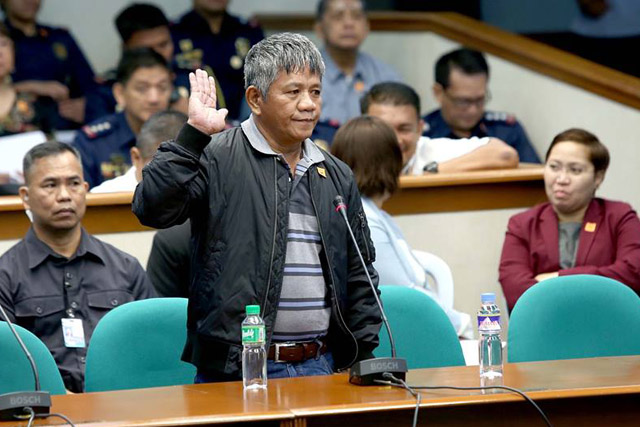 Star witness Edgar Matobato was the center of attention in last Thursday's Senate hearings on extrajudicial killings. Live coverage on TV and radio was provided by a majority of outlets, save for News5. (Photo credit: The Philippine Star)
It was a busy three days for the Philippines' top news outfits.
On September 20 and 21, the House of Representative conducted a nine-to-ten hour hearing regarding the drug trade inside the New Bilibid Prisons. Then on September 22, the Senate conducted two hearings, one involving the use of emergency powers to combat traffic, and the other the continuation of the hearings on extrajudicial killings.
In between, President Rodrigo Duterte appeared on live television to address his own concerns regarding the presence of American troops in Mindanao, and the United Nations' continued intervention in his war against drugs. The President gave his speech in front of the country's hard-working soldiers in Mindanao.
View original post 346 more words